Tractor Lights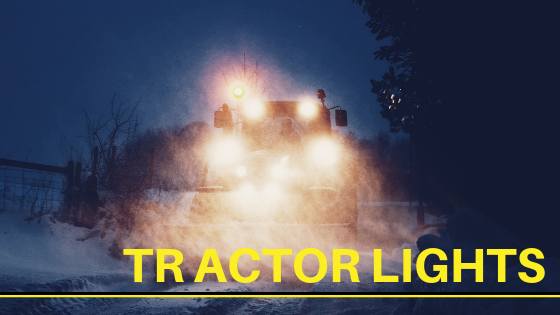 Anglo Agriparts stock a wide range of tractor lights, lighting, lamps, LED, beacons, hazard lights, bulbs, electrics, head lights, rear lights, trailer lights, and work lights suitable for tractors and farm machinery.
Our tractor lights range in size, shape, power emitted and lens options: spot, trapezoid and flood pattern.
At Anglo Agriparts we stock a range of LED and filament light bulbs.
Filament Lights
Incandescent light bulbs consist of an air-tight bulb with a filament of tungsten wire inside the bulb. An electric current is passed through the filament making it glow, generating heat, in turn, producing light.
LED Lighting
LEDs are energy-efficient solid light bulbs which are more durable and generally have a longer life span than older lighting sources. The application of LED's is suitable for tractors because they do not have any moving parts – which makes them more resistant to vibrations and jolts from driving on uneven surfaces. Because they do not require a fragile glass bulb to encase a filament, LED bulbs are less likely to break.
LED bulbs produce a clear white light and developments have seen manufacturers clustering the small bulbs in the diffuser to spread the light wider.
Check out our LED lamps for tractors


and head & rear lights for tractors

Related Products