Tractor Crankshaft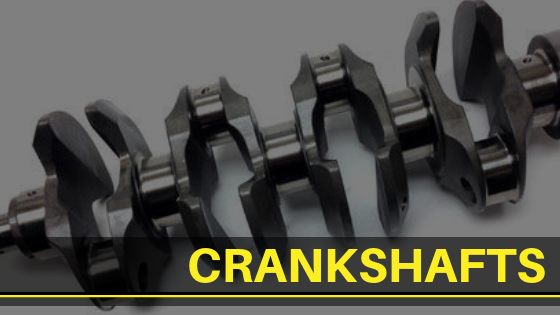 What is a crankshaft?

A crankshaft is the system that converts the up and down motion of the pistons to a rotational movement of the engines output shaft. This rotation is what enables in turn rotates the wheels enabling your tractor to move forward and is a fundamental piece of your tractor's engine.
Pistons are connected to the crank by shafts; engine components are mounted on the crankshaft, and the shaft is usually connected to the flywheel.
The crankshaft has to withstand high degrees of bending and torsional stress.
What are crankshafts made of?
Crankshafts are usually made of either cast iron or forged steel. Forged crankshafts are stronger than the cast crankshafts, and often cost more.
What parts does a crankshaft have?
· Crankpin journal
· Throw
· Bearing journals
· Counterweights
· Crankgear
· PTO
· Crankweb
Why do crankshafts fail?
Crankshafts do not break often, but when they do it can often be due to failure elsewhere in the engine:
· Spun bearing effecting torque causing crank to snap
· Heavy torsional vibration leading to cracks
· Insufficient lubrication leading to bearing failure
· Fatigue failure at the change of cross section
· Casting or forging flaw
· Cracks developing at the fillet junction between web & journal.
· Over pressurised cylinder due to water leak causing crankshaft to slip
At Anglo Agriparts we stock crankshafts for Case International Harvester, David Brown, Ferguson, Massey Ferguson, Fiat, Ford, Fordson, John Deere tractors.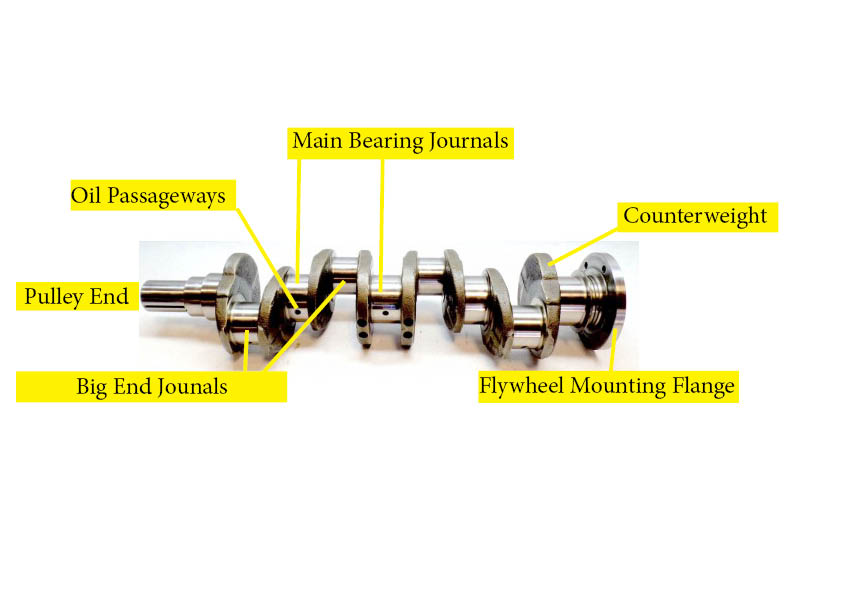 Related Articles
Related Products
Tags crankshaft, crank, anglo, agriparts, engine, rod, bearing, web, journal, throw, crankgear