NEED A HELPING HAND WITH YOUR TRACTOR RESTORATION?

Contact a specialist for service and restoration in your area:
Otmoor Ironworks is a tractor and machinery restorers specialising in Ferguson and Massey Ferguson based near Bicester in Oxfordshire where it has been established for over ten years.
CONTACT: RICHARD DIXON
TEL: 07944 413 867
EMAIL: otmoorironworks@gmail.com
AREA: OXFORDSHIRE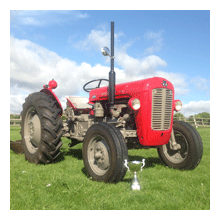 LM Vintage is a small restoration business, run by Lewis McDonald in a workshop in North Cumbria, that specialise in restoring a range of vintage tractors and implements. We offer full or light restoration, which includes paint touch ups, engine tuning or complete re-spray. Overhauling services of engines, hydraulics and brakes. Close relationships with local tractor dealers and breakers. Mechanical or cosmetic repairs undertaken.
CONTACT: LEWIS MCDONALD
TEL: 07432072210
AREA: NORTH CUMBRIA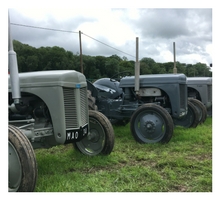 BRAY AGRICULTURAL SERVICES
Bray Agricultural Services provides anything from ground care to farming machinery. We can provide servicing and repairs from our qualified engineer.
CONTACT: JAMES
TEL: 07508 489324
EMAIL: brayservices@hotmail.com
AREA: HAMPSHIRE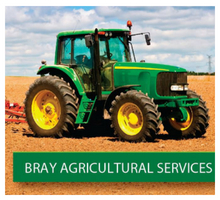 HOLLIES ENGINEERING
Sales, service and repair of slurry handling equipment, steep slope machinery, tractors and farm machinery. We have been trading for 19 years and are committed to providing a personalised, specialist service.
CONTACT: RICHARD SESSIONS
TEL: 01489 877544
EMAIL: info@holliesengineering.co.uk
AREA: HAMPSHIRE. DORSET, BERKSHIRE, WILTSHIRE, SURREY, EAST & WEST SUSSEX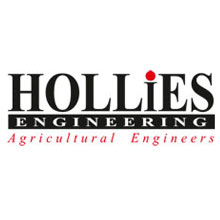 QONTRAC-AGRI
Qontrac-Agri was formed in 2019 by Daniel Maciver to provide a one-stop shop for tractor parts, engine re-builds, servicing and repairs at cost-effective prices, based in Stornoway on the Isle of Lewis. In addition to working on vintage/antique tractors, we also carry out a wide range of work on modern plant and machinery including servicing, repairs and fabrication.
CONTACT: DANIEL MACIVER
TEL: 01851 795 007/07768887235
EMAIL: enquiries@qontrac-agri.com
AREA: ISLE OF LEWIS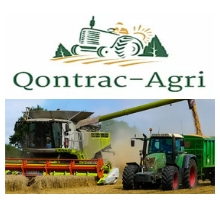 Want to appear here? Get in touch with joanne@anglo-agriparts.com