Restoring a vintage or antique tractor is not a task to be undertaken by the faint of heart. It's a labour of love and can take time, effort and deep pockets.
According to Parrett Farm Equipment - specialist in vintage and antique tractor restoration, the process should look like this:

1. Check and examine tractor
2. Take off sheet metal and disassemble other parts
3. Tear down tractor
4. Gears and bearings will be taken out, inspected, cleaned, and replaced as needed
5. Wash and degrease tractor – most parts disassembled at this time
6. Prepare tractor for sandblasting
7. Sandblast tractor parts
8. Hang all parts individually
9. Prime all parts as soon as possible
10. Begin painting process with first coat. Each piece is sanded following each coat of paint
11. Most tractor parts can get 6-8 coats of paint
12. Tractor is reassembled
13. Get manifold exhaust pipe and muffler ceramic coated (optional)
14. Restoration of the wheels will follow the same process as the tractor
15. Sheet metal will be mounted to tractor
16. Get the tractor running
17. Restoration is complete


For more hints and tips on restoring, refurbishing, repairing or servicing your vintage or modern tractor take a read through some articles from our contributors: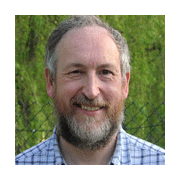 ANDREW CHAPMAN
Andrew grew up on a dairy farm and completed his first tractor engine rebuild around 50 years ago. With a degree in engineering Andrew, now retired, has time to pursue his interest in tractor restoration. Currently restoring IH tractors '61 B275, '67 B434 - Andrew has contributed to the International B Series Tractors Group and a number of instructional files to the International Harvester Club of Great Britain.
ARTICLES:

HOW DOES A DYNAMO WORK?>READ MORE
TESTING DYNAMO & REGULATOR>READ MORE
FAULT FINDING ON A DYNAMO >READ MORE

___________________________________________________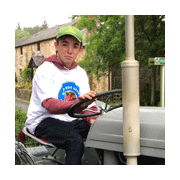 LEWIS MCDONALD
Lewis is a young, enthusiastic restorer – at the age of 14, without any knowledge but a passion to learn, Lewis purchased a seized, solid, Ferguson TEA 1948 from a local dealer and began his first restoration. With help from his Grandad, uncle and lots of other friends the TEA was bought back to life and a year later came 3rd place in it's first show.
ARTICLES:

FERGUSON TE20 RESTORATION>READ MORE
___________________________________________________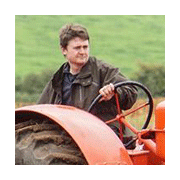 ROSS BARTLETT
Ross is our product guru. Ross oversees product development, agricultural shows, and technical information about our range. When he's not working with agricultural parts you might find him at a Ploughing Match – agriculture runs deep through his veins.
ARTICLES:
PERKINS ENGINE IDENTIFICATION>READ MORE
ROSS ON HIS MINNEAPOLIS IN THE SNOW>JUST FOR FUN!
_____________________________________________________
WANT TO BECOME A CONTRIBUTOR?
Contact: joanne@anglo-agriparts.com
Please tell me a little about your restoration and make/model of tractor, or a sample of a technical feature you would like to share

© ANGLO AGRIPARTS LTD

You are free to:
Share – copy & redistribute the material in original format for any purpose as long as the follow the license terms:
License Terms:
Attribution – you must give appropriate credit and provide a link to the original article in a reasonable and visible manner You may not in any way suggest that the licensor endorses you or your use.
No Derivatives – The material must be distributed in full, including disclaimer, you may not distribute or share modified material.
No additional restrictions – You may not apply legal terms that legally restrict others from doing anything the licence permits.
No warranties are given. The license may not give you all of the permissions necessary for you intended use. For example other rights such as publicity, privacy, or moral rights may limit how you use the material.

Disclaimer
Anglo Agriparts nor any such reviewers or contributors of content provides any warranty or guarantee as to the accuracy of any information on this website and cannot accept liability for any errors or omissions. The information in this article are for general information purposes only. It does not constitute legal, technical and/or commercial advice and should not be relied upon as such. Specific advice should always be sought separately. Despite the authors best efforts the information provided in this article may not be accurate, up to date or applicable to the circumstances of any particular case. Anglo Agriparts nor the author of this article make no representations or warranties of any kind regarding the completeness or accuracy of the information contained herein and accepts no liability for loss or damage whatsoever and howsoever arising from reliance on it, regardless of whether such information origintates from Anglo Argiparts, or our contributors. Anglo Agriparts has no control over the content on any other website accessed through this website and accepts no liability for any loss or damage whatsoever and howsoever arising from reliance upon the content of such websites. Neither Anglo Agriparts nor any reviewer or contributor of content on the website shall be liable to any person for any loss or damage which may arise from the use of the information contained in this article or on this website. These exclusions of liability will not apply to damages arising from death or personal injury caused by the negligence of Anglo Agriparts or any of its employees or agents or of a reviewer or contributor of content.